November 18 – 19, 2019 Asheville, NC
Below you will be able to click to download many of the workshop's presentations. You will also be able to click over to visit the websites of special presenters and sponsors if they provided as link to their slides.
If you can't find something you need please contact Sarah at sarah@jbmediagroupllc.com. 
Day 1
Featured Talks & Speakers
Welcome to DIY: Chris Cavanaugh
The Future of Tourism and Local Marketing: Sarah Benoit
Conversation is King – Social Media Strategy and Best Practices: Sarah Benoit
Google Ads 101 – Getting the most out of Search Advertising: Peter Frisa
 How to Create a Marketing Plan: Chris Cavanaugh
Facebook and Instagram Advertising 101: Sarah Benoit 
Leveraging Strong Influencer Relationships to Build Awareness and Instagram Engagement: Hana Bieliauskas and Amanda Ensinger 
Implementing Partnerships for Social Media, Email, and SEO Success: Justin Belleme
Google Analytics Fundamentals: How to Quantify Website Success: Sarah Benoit
Maximizing Your Outsourcing Budget: Justin Belleme
10 Do's and Don'ts for better Website Conversion: Wolf Hoelscher and Nick Romanos
Day 2
Featured Talks & Speakers
Building Your Email List with Contests and Giveaways: Justin Belleme
Managing Reviews and Local SEO: Rich Owings
Special Presentation by Raquel Ponce 
Principles and Practices of Outstanding Branding: Chris Cavanaugh
Creating Content to Improve Google Authority: Sarah Benoit 
Tourism Digital Marketing Plans – Case Studies and Example Plans: Justin Belleme and Chris Cavanaugh
How to Craft a Winning Social Video Marketing Strategy: Cameron Barker
and Hart Roberts
Interactive Strategy Development Session – Marketing Managers Unite: Sarah Benoit and Justin Belleme
Tourism Leadership Roundtable: Chris Cavanaugh and Justin Belleme
What's in the Content Strategy Roadmap?
JB Media Institute Co-Founder and Lead Instructor, Sarah Benoit, has designed the Content Strategy Roadmap to help businesses and individuals create a cohesive digital marketing plan. Presented in an easily-digestible, step-by-step format, the course covers five major sections:
Content Branding
Content Research and Strategy
Content Development and Optimization
Content Distribution
Promotion Partnership Marketing
We'll be here for you as you create and implement your content marketing strategy.
Free Digital Marketing Toolkit
20+ guides and templates that walk you through creating a professional digital marketing strategy.
Level up your digital marketing skills with the JB Media Digital Marketing Toolkit. Whether you're a current marketing professional, freelancer, student, in career transition, or an entrepreneur just getting started, our Toolkit can help you develop a comprehensive digital marketing strategy.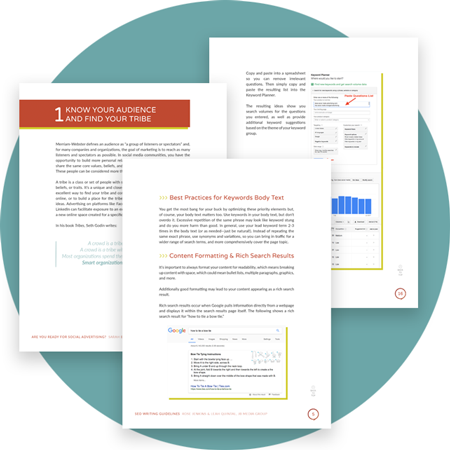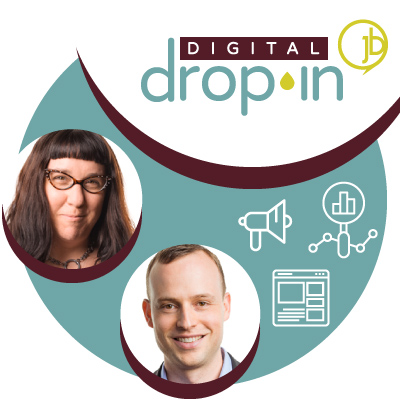 Digital Drop-In Free Monthly Webinar
Join JB Media Institute co-founders and lead instructors Sarah Benoit and Justin Belleme the first Wednesday of every month for our free Digital Drop-in webinar. Topics include social media, SEO, online advertising, online PR, email marketing, and more.